With a free day I decided on a pike session and crossed the Pennines to fish one of the large lakes. After a very early start I was at the lake side for around half six and I had baits in the water by 7. The lake is reasonably shallow with very few underwater features so I decided to use the bait boat to find a drop off, after a lot of searching I found an area which went from the usual 6ft to 11/12ft, this area was around 150 + yards from the bank so the day involved a lot of time ferrying baits out.
After 40 minutes I had a take on a lamprey section, I felt the fish kick but then the line went slack, I checked the trebles and there was large scales on each of the trebles. The lamprey was taken out to the drop off again and before I could bring the bait boat ashore I had a take. I leant into the fish and it felt reasonably heavy, the pike put up a very spirited fight and tail walked twice in the last 50 or so yards.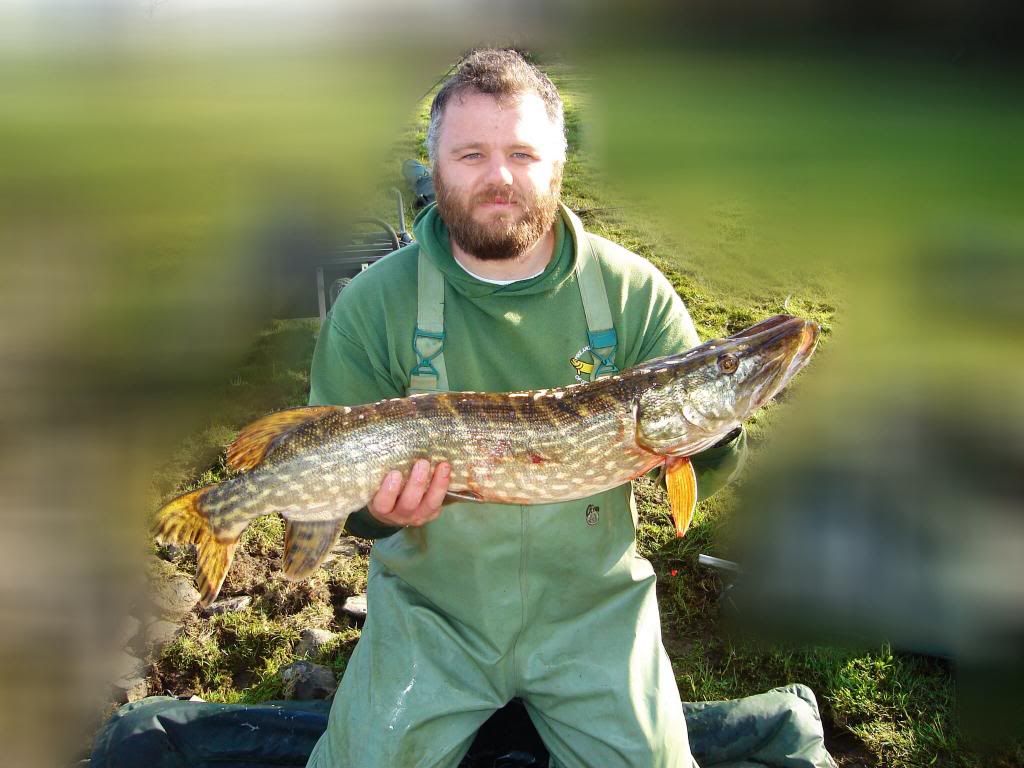 First pike went 11lb 6oz
Thirty minutes later I had a take on another lamprey section, which had been cast around 40 yards
into 6 foot of water, this pike was a jack of around 4 or 5 lb's.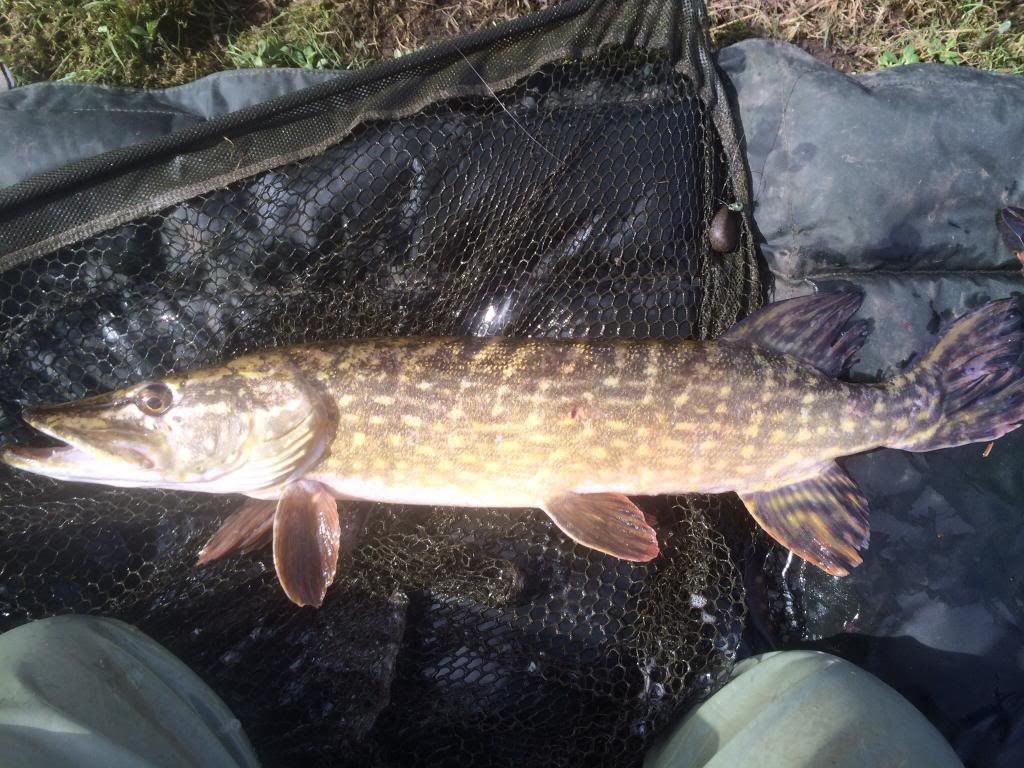 I had a couple more takes on the long distance rod, but these were either lost on the retrieve or missed. I had another fish from the drop off which went to around 8lb, again this was taken on a large section of lamprey.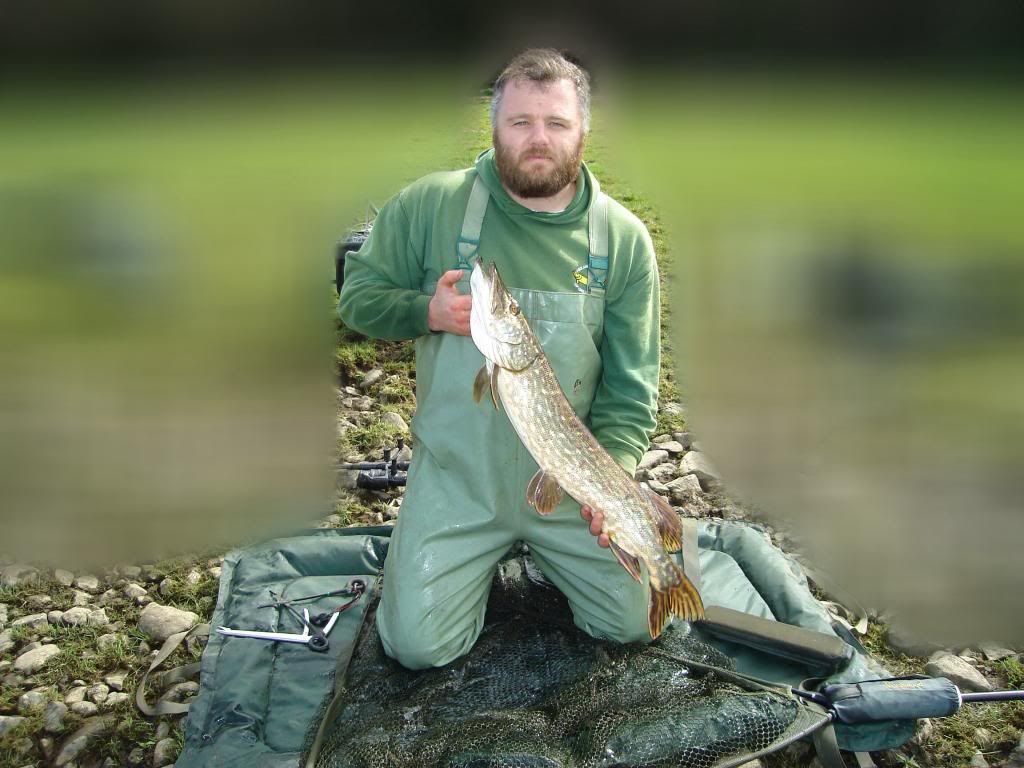 The 3rd of the day
All 3 fish were caught before midday and by 1230hrs the weather had changed for the worse, the wind had picked up and the lake was becoming extremely choppy. Controlling the bait boat became difficult and locating the drop off became virtually impossible.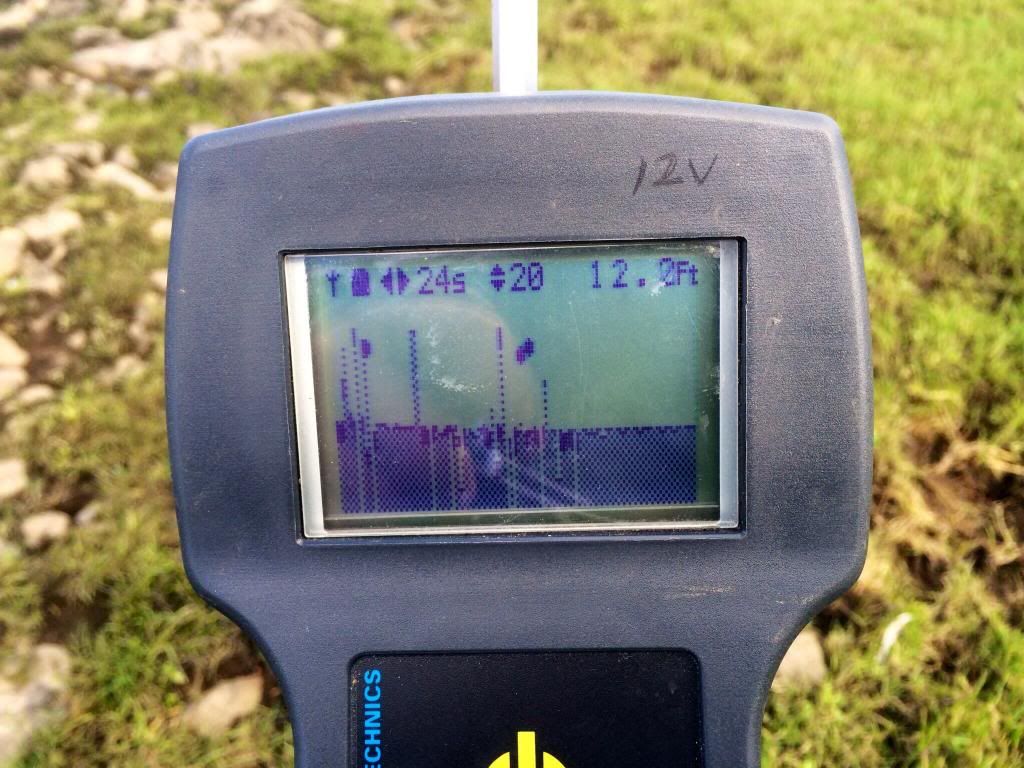 Drop off - larger pike were caught in this area
Fighting the waves and wind with the bait boat took its toll on the battery and it eventually gave in. I carried on for another couple of hours, recasting the dead baits when the wind allowed, but I didn't catch any further pike. I had 9 takes in total missed 3, lost 3 and landed 3. The session was hard work but thoroughly enjoyable, I am hoping to return to the water in the coming months and I will definitely be visiting it next winter.