Last Thursday evening I had my first eel session of the year. I fished a water I know fairly well and although it is not a 'known' eel water I have heard of a few captures over the years. I was at the water by around seven fifteen and I had 3 rods in the water by half past, all rods were rigged with a John Sidley rig, two baited with bunches of worms and the third with a roach head.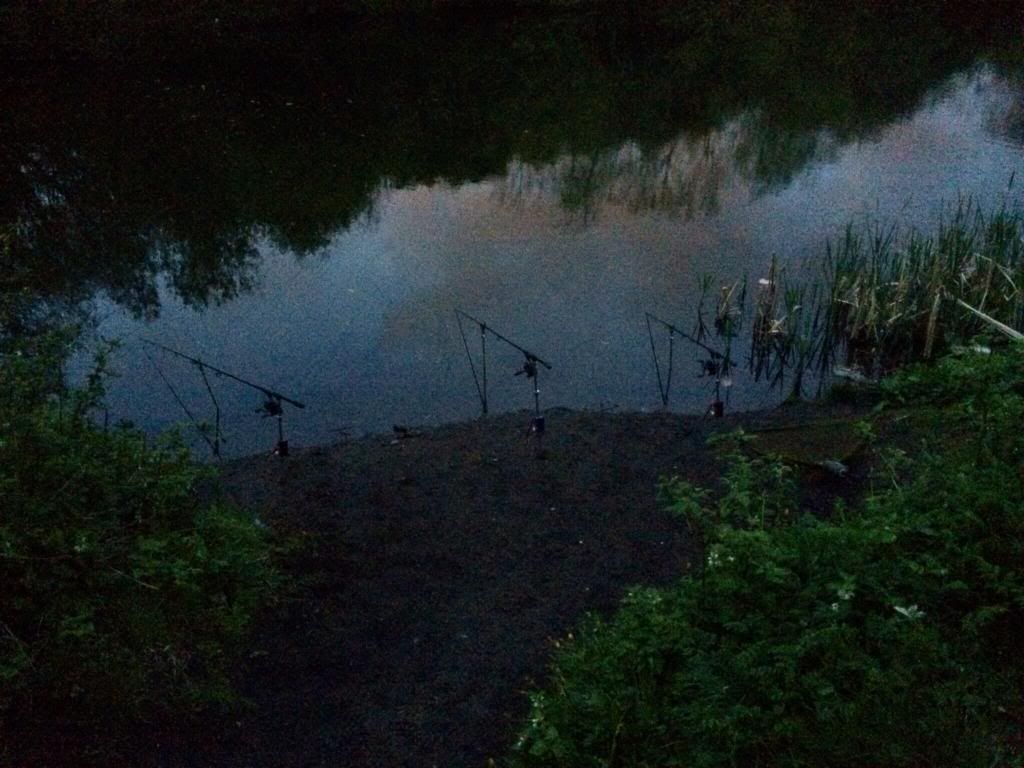 First night session of the year
The water was alive with various small fish topping and the odd large carp crashing in the margins. I believe that the water only holds a small head of eels, so I wasn't overly confident in catching one at my first attempt, however the water holds a reasonable head of tench and I was half expecting to catch one of those.
The few hours I could fish passed fairly quickly without an indication on any of the rods. I packed up around midnight as the temperature had dropped sharply and I needed to be up early the next morning. I wasn't entirely surprised with the blank and it was enjoyable to be out on the bank after a couple of weeks struggling to find the time.
I am hoping for a short session tomorrow, back on a farm pond where I have been targeting perch, I am hoping for a decent perch but will be happy just to wet a line.