Yesterday afternoon whilst driving back up north I decided on a couple of stops on the way up. Firstly a still water for a quick recce, secondly a quick fish spotting session on a river and finally a walk around a syndicate water I gave joined but am unable to fish for another couple of weeks.
I had been planning to have a look at the still water for a couple of months, but as usual other things got in the way. However it was only 5 minutes out of my way and I had plenty of time for a wander. Arriving at the water I could see plenty of fish topping, a few pike strikes and a couple of herons ambushing small fish. The initial optimism was quickly over as it became apparent that the water had fallen victim to otters. Along a short section of bank were the remains of a double figure pike and more than 10 bream.
Double figure pike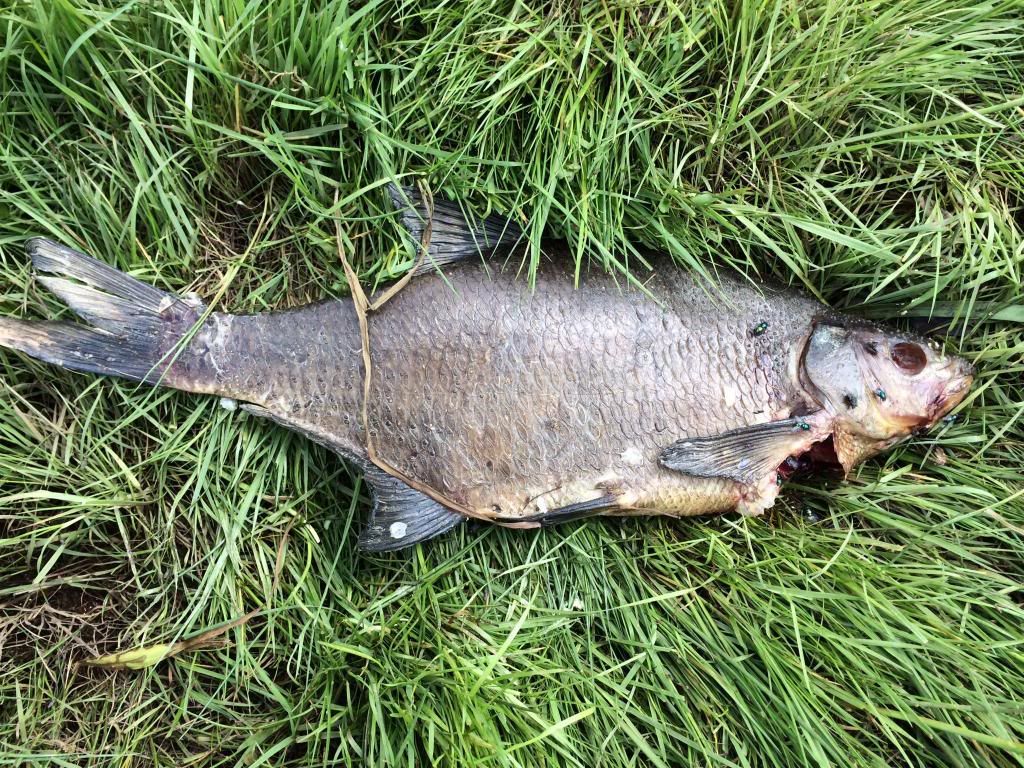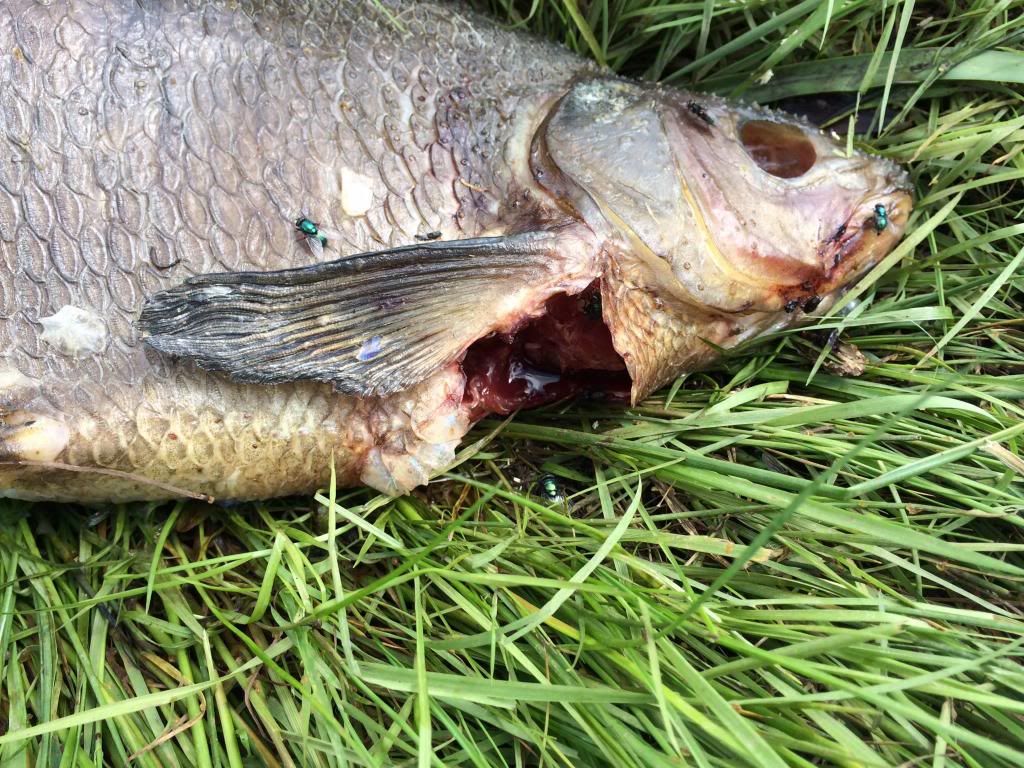 Remains of a decent bream in spawning mode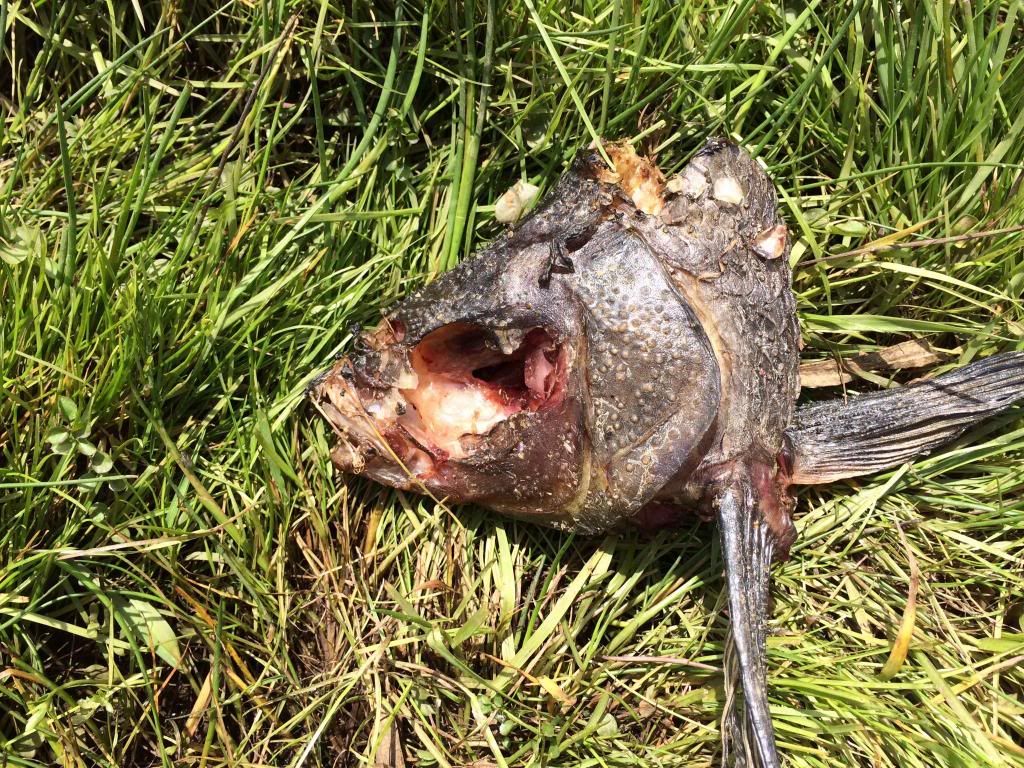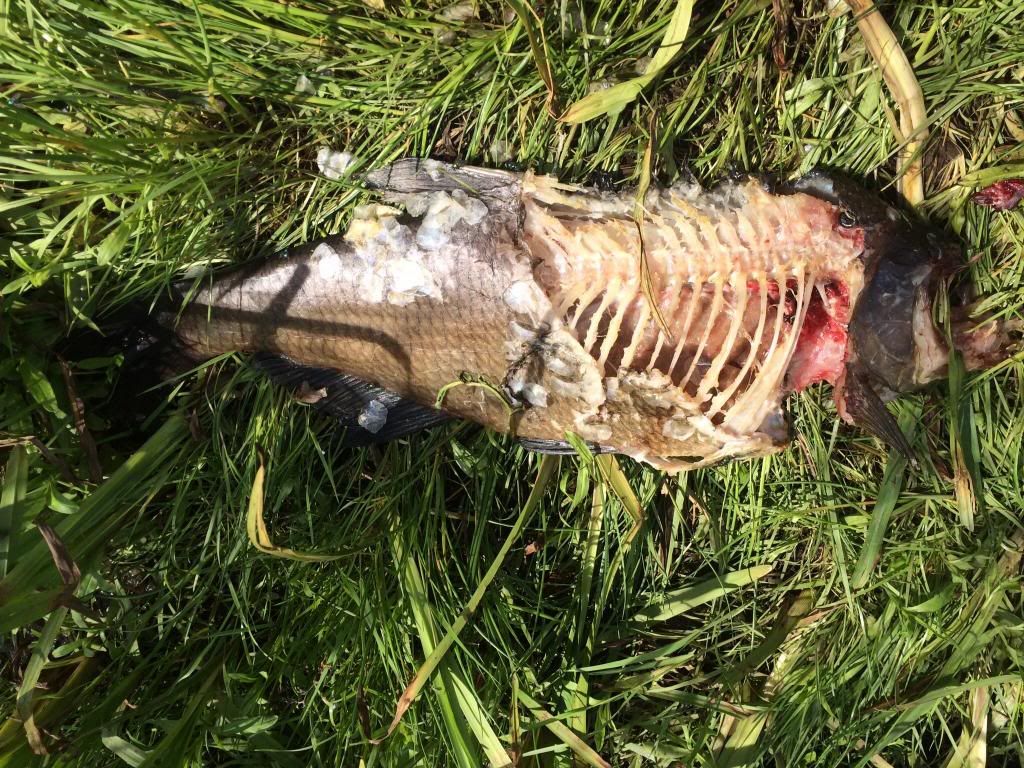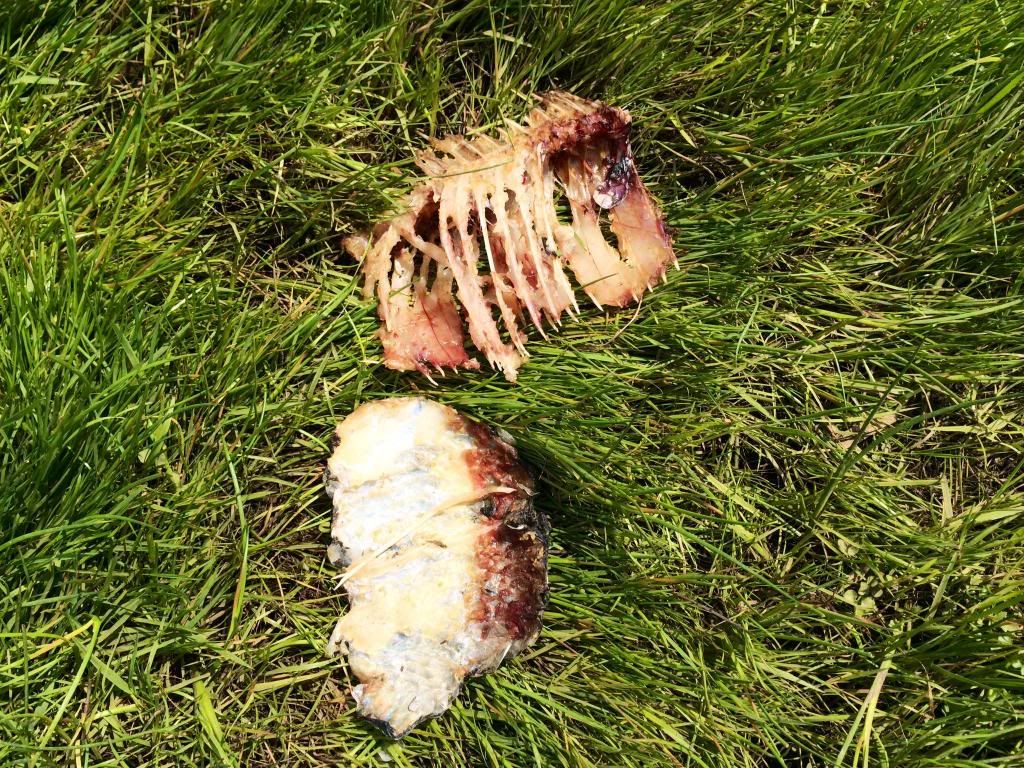 The bream were obviously in spawning mode as they were showing tubercles. I have seen the remains of otter attacks before but not as many as this in such a short section of bank. I will try a short lure session in the next week or so, hopefully the perch and pike stocks haven't been hit as hard as the bream.
After the disappointment of the still water I had a quick visit to a near by river hoping to spot a few barbel and chub. I wasn't disappointed with the river as within 5 minutes I had spotted over 20 large chub and a couple of barbel lurking in the shadows. This section of water has changed hands a few times over the years, but is now a very limited numbers syndicate water.
I didn't manage a walk around my syndicate water, but am hopeful of a quick visit this week, I am also hoping for a quick fly session on a small river one evening this week, hopefully the trout are surface feeding.