This morning I had a few hours spare so I had a short lure session on a new venue. I had a quick recce of this water a few weeks ago and found that it had an otter problem, however I was still hopeful of a fish.
The weed had grown a lot since my first visit and I was pleased I had put a couple of frogs in the lure bucket. On my second cast I had a fish take the lure but I missed it, a quick recast and I had the fish on. The pike was quickly landed and went to around 5lb 8oz, a pleasing start.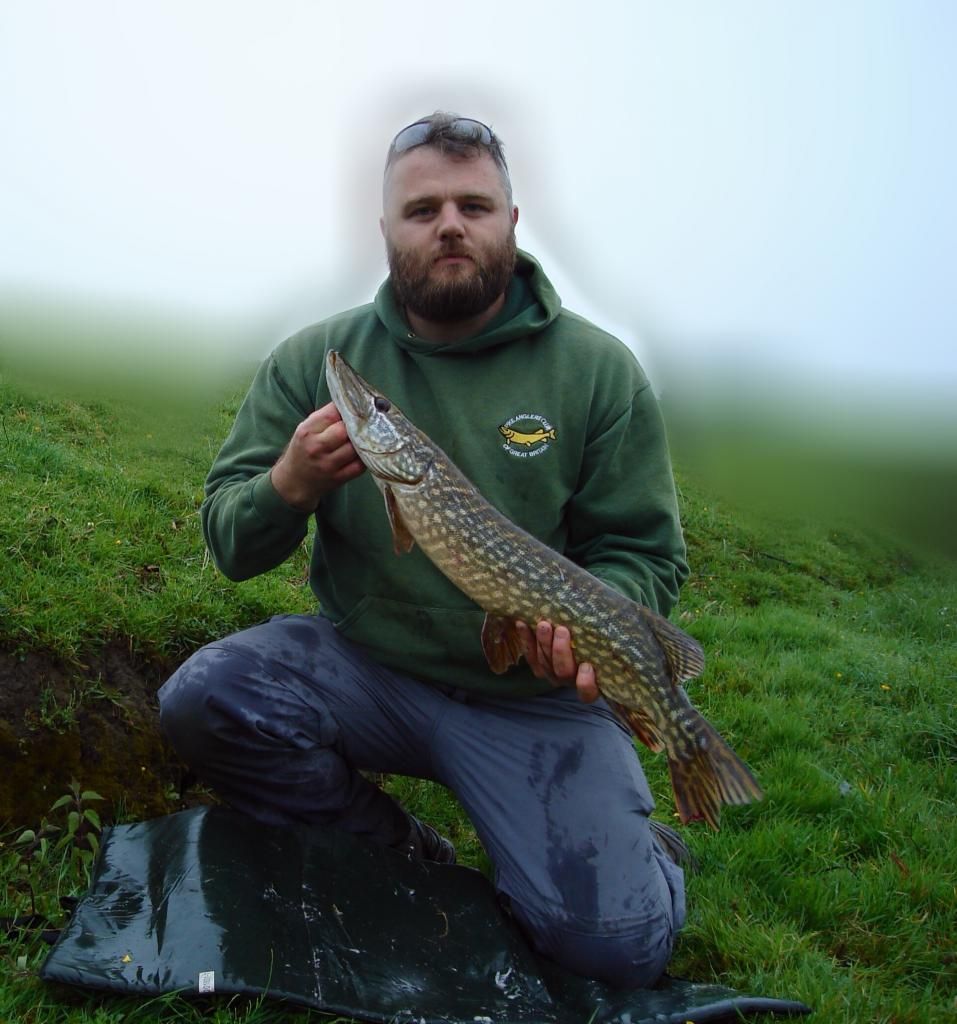 3rd cast of the day
Over the next hour or so I had a couple of takes which were missed and another jack which quickly freed itself. I had a quick walk around the the opposite bank and quickly caught another jack of 3lb.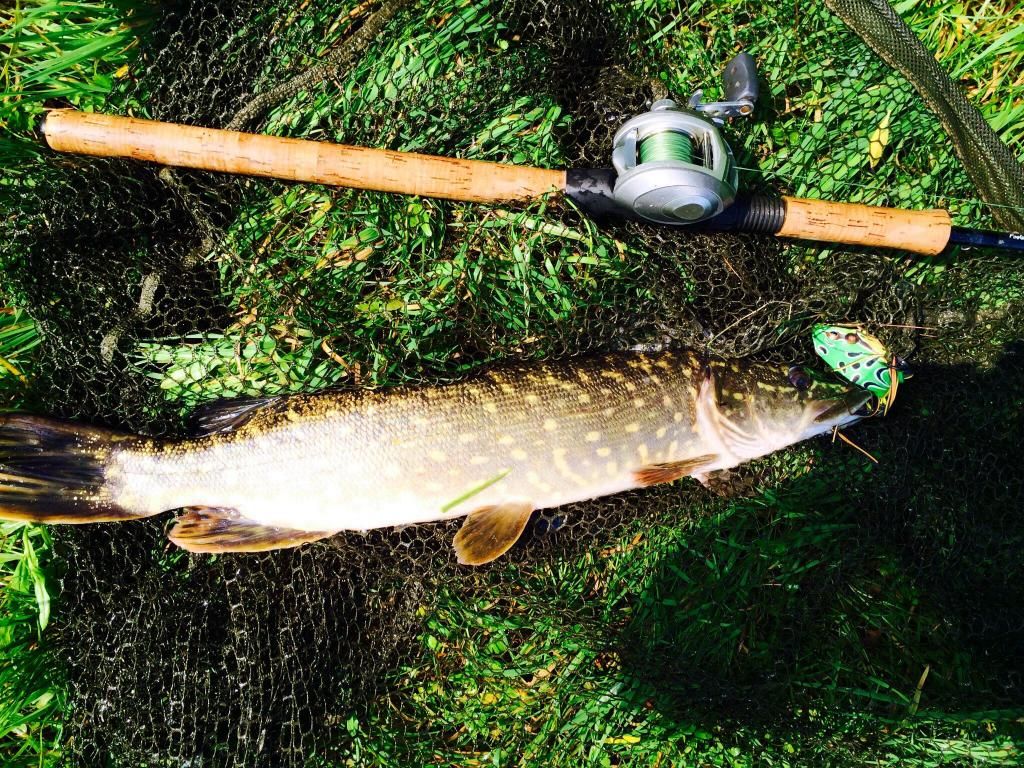 2nd frog caught pike of the day
Another fish was lost, then the sun came out and the bright conditions seemed to put the pike off. The water is full of bird life and a heron, a pair kingfishers, plenty of swifts and an arctic tern swiping the fry were spotted. There were also hundreds of damselflies scooting around the margins, mornings like this make me think about investing in a better camera.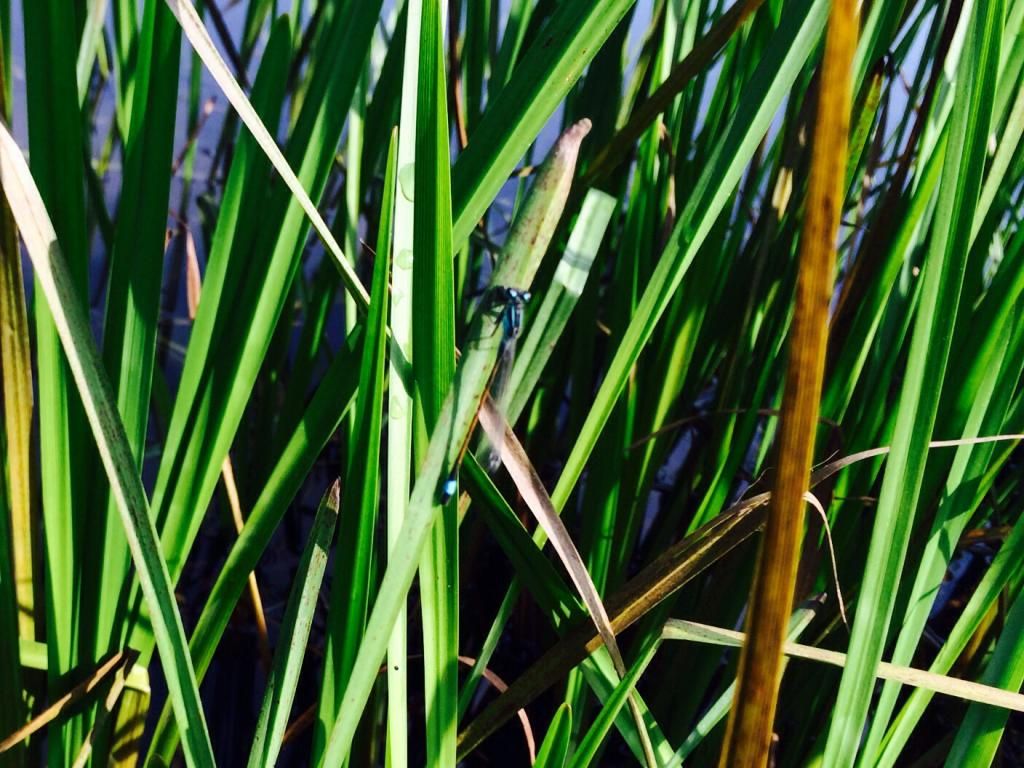 One of many damselflies
In total I had 9 takes, hit 4 and landed 2, which is a better take/fish landed ratio than I usually get
when using frogs. I was home before 11 and was pleased with my first visit to this water, I'm looking forward to bait fishing this water in the winter when the weed has died off as the water has the potential for a surprise.