I decided to wait another week or so before trying for tench, so in the mean time I thought I would have a try for perch. I have never specifically targeted perch so after a little research I decided on a small farm pond that I thought would hold perch. I decided on a 2 rod approach, the first rod was set up with a basic low resistance running lead with a lob worm as bait, I also added chopped worm via a small pva bag. The second rod was to be fished with a small float paternoster live bait (after I caught some bait).
Initially I cast the ledgered worm to my right, under some overhanging bushes. This gave me an opportunity to use my rollover indicators for the first time.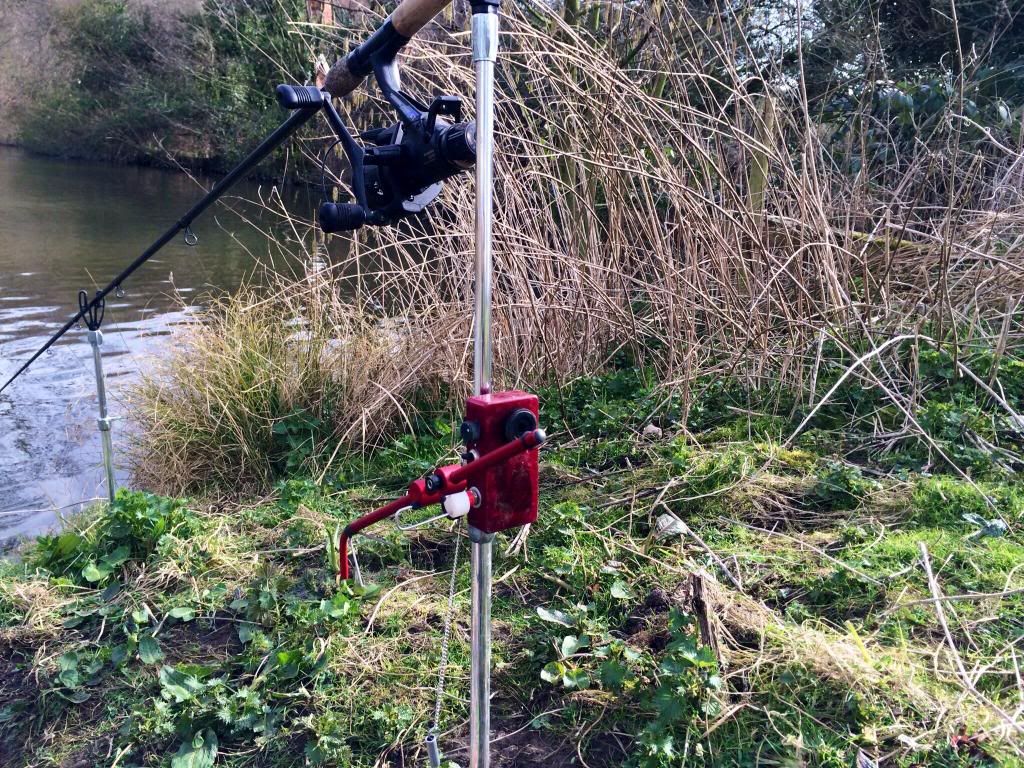 Backbiter and roll over combination
I started fishing a 5m whip with a very light pole rig to catch some bait for my second rod. It took
around 10 minutes for a bite on the whip line, which turned out to be a 4oz perch, a little to big for bait but a pleasing start.
Bites on the whip were irregular and after an hour I had another 3 perch of a similar size in the net. I had a take on the worm rod, I struck and briefly felt the kick of a fish but hook didn't hold. Eventually I started getting fish more regularly on the whip, with a few being small enough for bait.
A lip hooked 2oz perch was placed around 5meters out and I continued to trickle maggots over the top. I had another take on the worm rod which I hooked and it turned out to be a 6oz perch. The live bait hadn't been touched so I switched back to the whip and maggot. The float buried on the first put in and a decent perch was hooked, the perch put up a decent scrap which was magnified on the light tackle (No 3 elastic and 1lb line).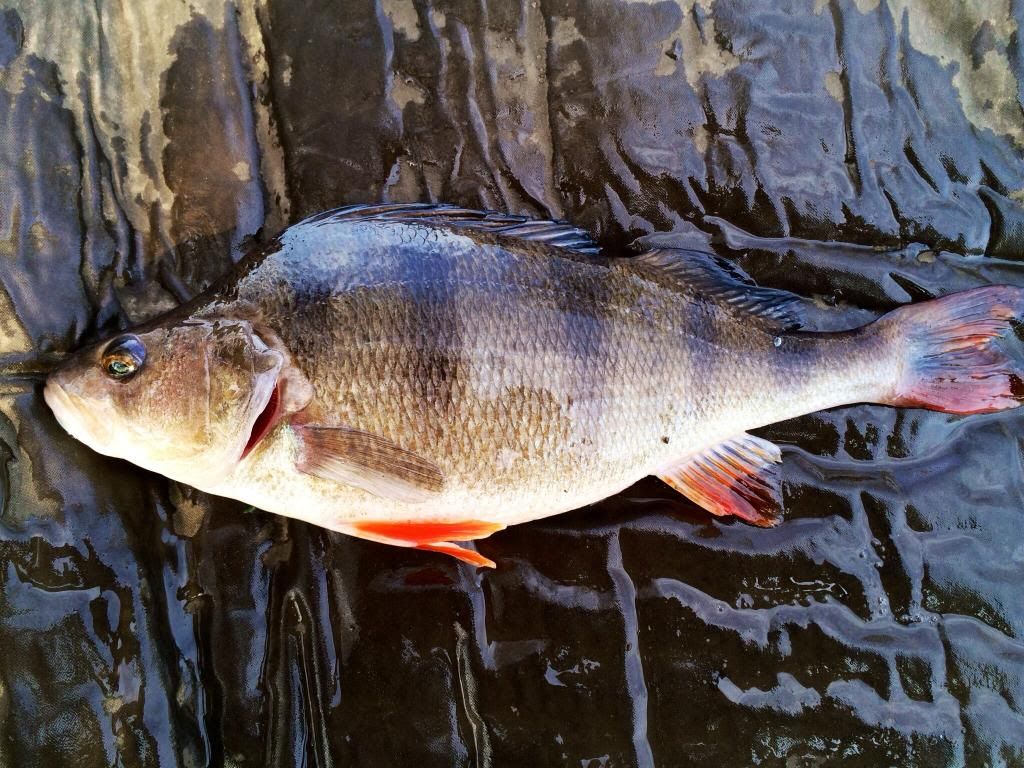 Largest of the day, exactly 1lb
I changed to a worm on the whip and this was quickly taken by a skimmer, 4 more skimmers were
quickly added before I switched back to the live bait. Throughout the session all live baits went untouched and I had most interest on the maggot and worm, with the largest perch caught on a maggot. I finished the session with 10 perch and 7 skimmers, not a bad first visit and I will definitely be returning and having another perch session. I was also pleased with how the back biters and rollovers worked together, although I will be testing this combination further in future sessions I can see no reasons why I won't be using this combo long term.