Whilst on a recent session I had a chat to a fellow pike angler about rigs, he has only ever fished for pike with lures and was very interested in the rig I was using. I pointed him in the direction of the
Pike Anglers Club
and told him I would post a photo of the rig.
The rig is a very simple running ledger rig and is made from the following components -
Mainline (15lb mono)
John Roberts Run Ring
Lead (2oz minimum)
John Roberts Buffer Bead XL
Trace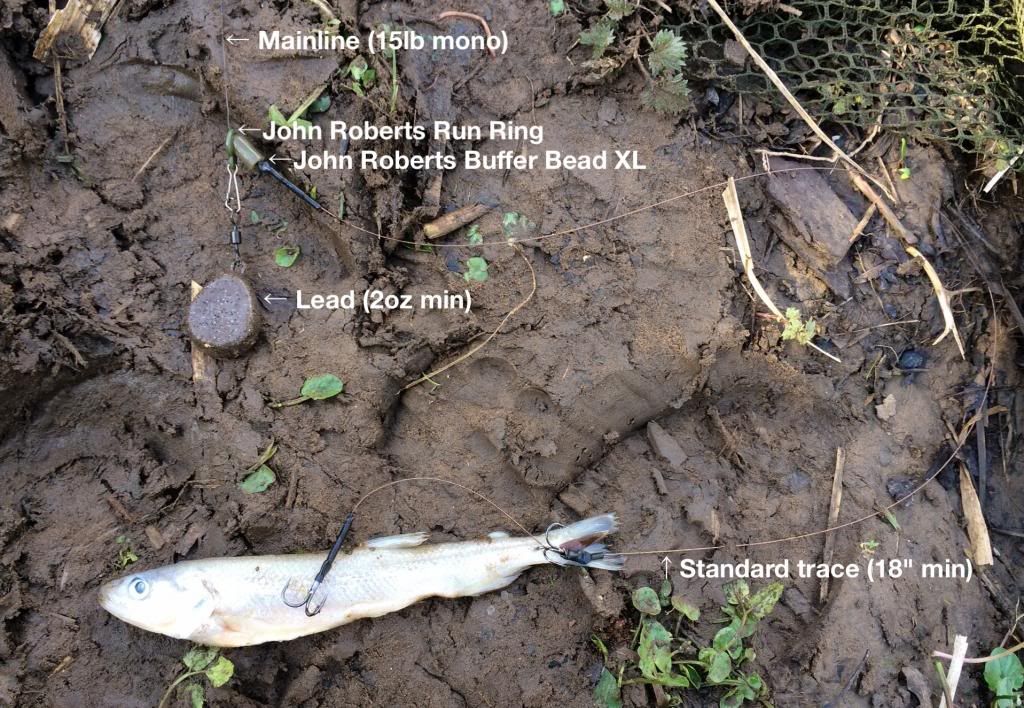 Keep it simple
For close range piking I tend to use mono over braid (usually 15lb Daiwa Sensor) a run ring is threaded onto the line and then a buffer bead, finally a standard 2 treble trace is then attached via a
Palomar knot
. As a minimum I use a 2 ounce lead (more if needed) to aid the resistance free properties of the rig. The rig is also fished with an open bail arm.
This rig is virtually tangle free and I have a lot of confidence in it. I have a preference for simple rigs and this rig is probably as simple as it gets.