Today I managed to fit in a short session, again targeting perch on a local farm pond. I decided to fish one rod on a running lead with worm as bait and a rollover/back biter combination as indication. I also had a short whip and light feeder rod set up as my largest perch from the last visit came on the whip.
After around half an hour or so I started getting a couple of knocks on the feeder and these turned out to be small skimmers. After I had a couple of skimmers in the net the weather changed and it started raining heavily, then came a thunder storm.
Picturesque despite the weather
Casting the feeder from under the umbrella started to become a problem so I concentrated on the
whip line, I was feeding a mix of chopped worm and caster hoping to attract some decent perch,
however the roach were the first to respond. I started getting bites fairly consistently, then after 20 minutes the bites dried up, a change to a small worm section brought the first perch of the day. I had another 3 perch in quick succession, but these were all small and would of made ideal live baits if I had brought that rod as well.
Surprisingly the worm rod went untouched all day, despite regularly baiting with fresh worms and casting to similar areas from were I caught perch last session the back biter stayed silent and rollover remained still.
Skimmer, roach and hybrid
I ended the session with around 20 fish, mainly roach and skimmers, 4 perch were caught but they
w
ere all no more than an ounce or two, I also added a small bream/roach hybrid. Although the larger perch were elusive today, I am enjoying fishing this pond and am hoping to get the time to fish it again next week.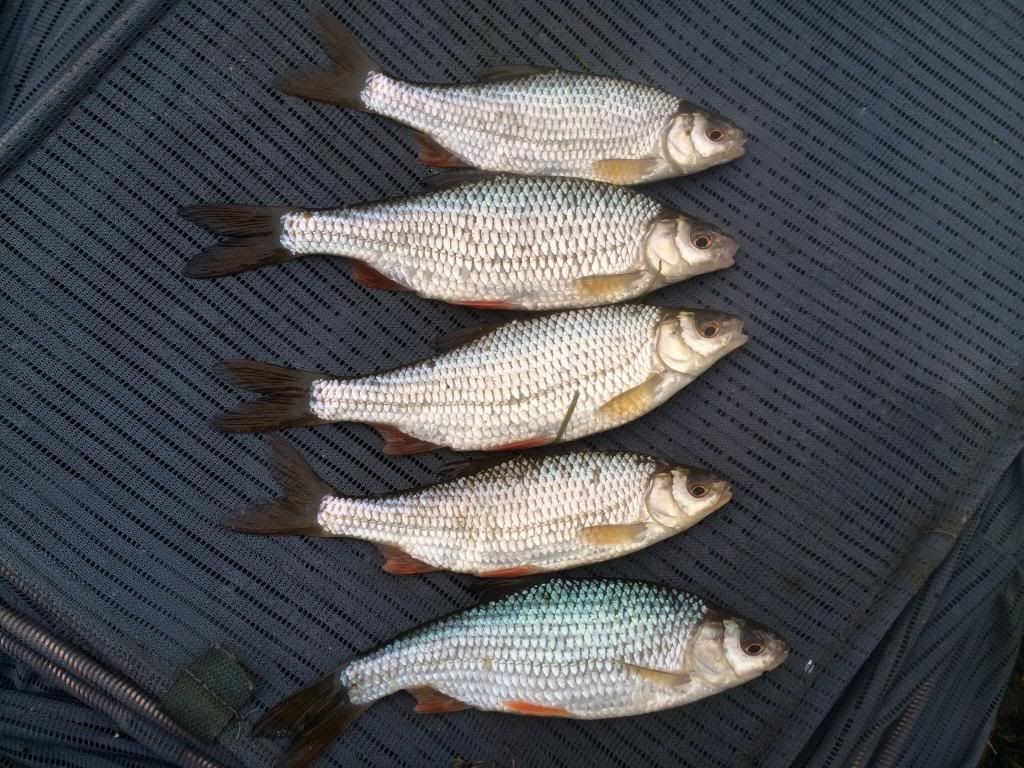 Nice stamp of roach on the caster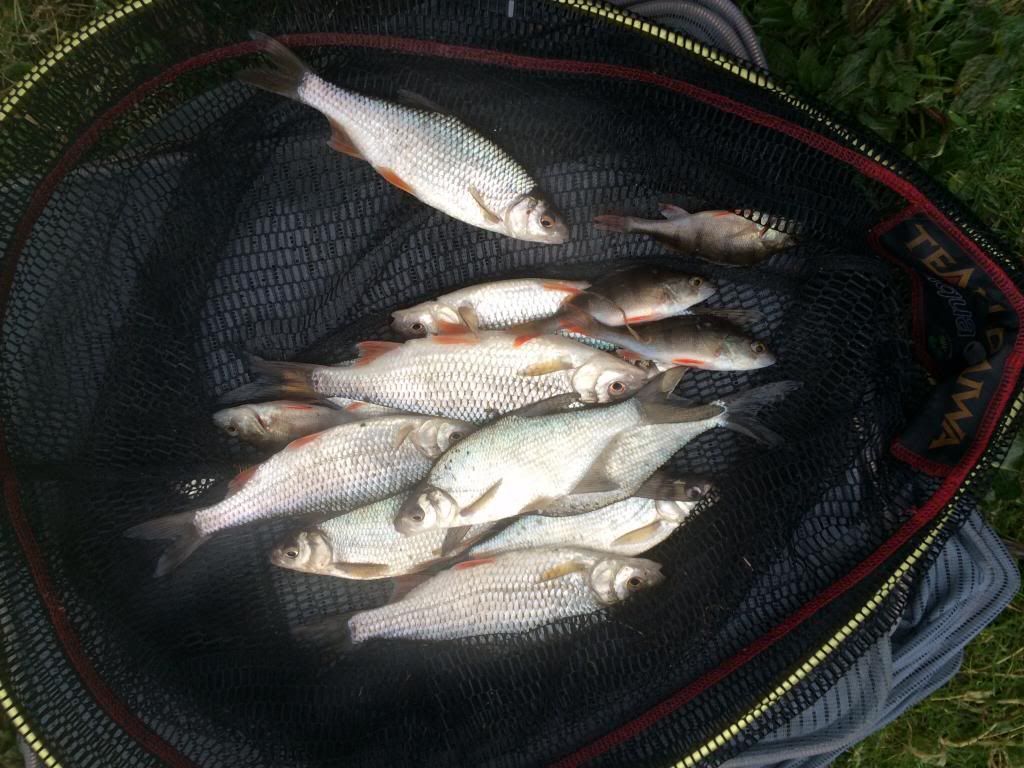 I have set myself a target of catching a 2lb perch and a 2lb eel before the autumn and I am confident that this pond holds both, I suppose time will tell.