It was decided that I would be spending the last weekend of the river season with family and by Sunday I was getting a bit restless, so I made my excuses and grabbed a lure rod and headed out to a local water. On the third cast the lure was hit and shortly after a small jack was in the net.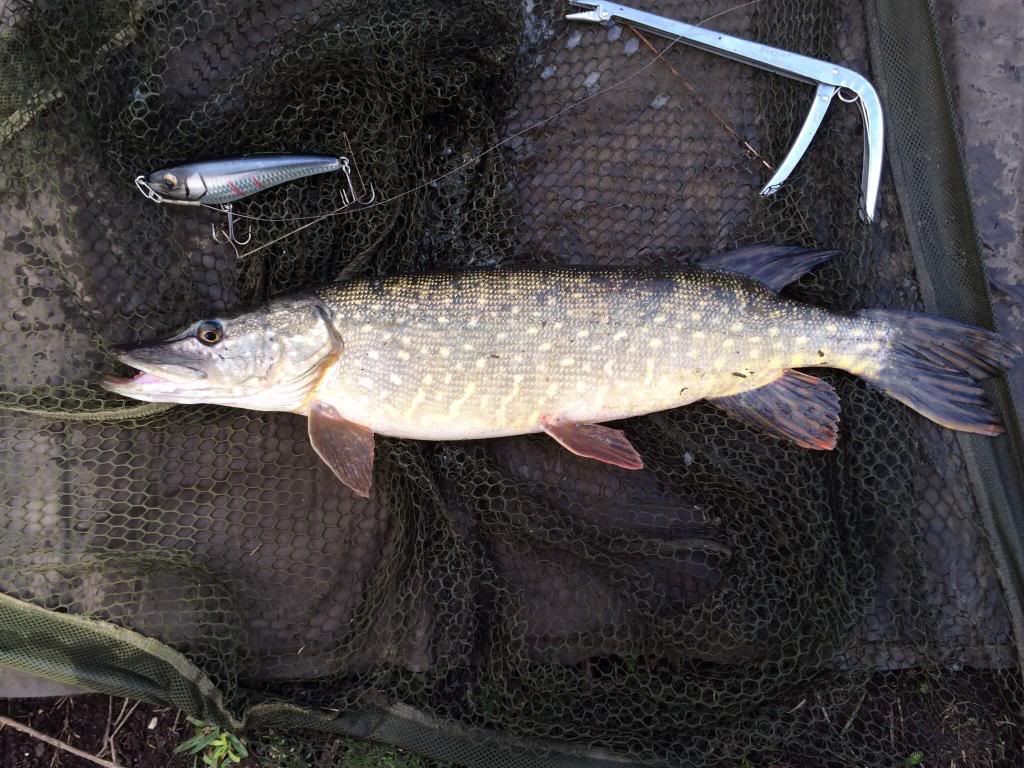 Jerk bait tempted pike
I stayed for another 30 minutes without any further success and then headed home. I was back home within the hour and the urge to wet a line had been satisfied, well at least for today anyway.
Plans for the last few days of the season
With the end of season drawing closer I am planning to put a lot of effort into the rivers this week. If the rivers stay in a similar condition as they are now I am confident of a few fish. Hopefully I will be able to fit in a short session each day and I have a few stretches of river in mind that I would like to fish.
Hopefully I can finish the season with a bang.